La fruta es, para muchas personas, un alimento poco atractivo. Una forma de hacerlo más sabroso es usarlo como ingrediente principal en la preparación de postres saludables. A continuación te explicamos cómo hacer 3 postres saludables con fruta.
Postres saludables con fruta
Crepas de fresa y kiwi
Las crepes son uno de los postres más versátiles porque se pueden rellenar con alimentos dulces y salados . En este caso, como no podía ser de otra manera, optamos por un relleno de plátano, fresa y kiwi.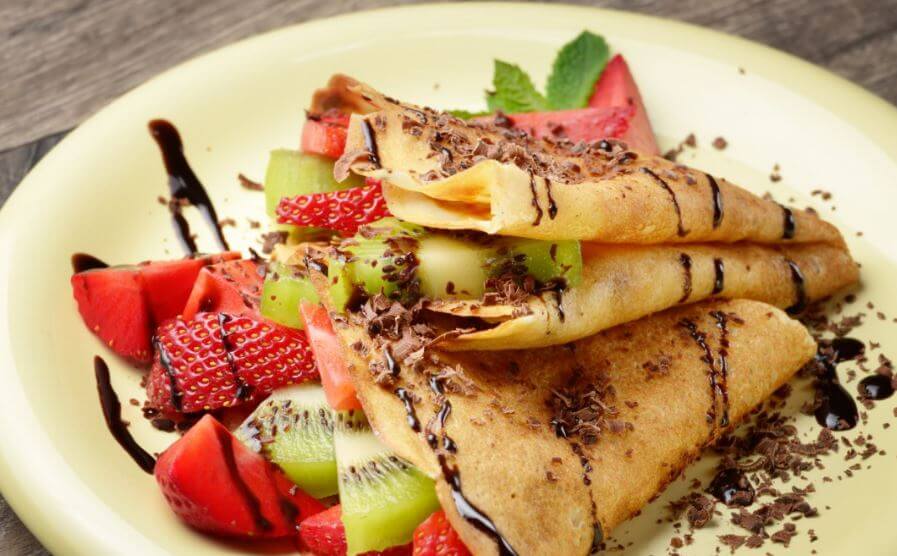 Ingredientes para dos personas:
2 cucharadas de harina
1 cucharada de azúcar
1 huevo
125 ml de leche
1 banana
1 kiwi
2 fresas
Modo de preparación:
Primero, lave y corte la fruta . Dejar en un bol con un poco de azúcar para aflojar todo el jugo.
Luego agregue la harina, el azúcar, el huevo y la leche a la licuadora. Batir hasta obtener una mezcla homogénea.
Poner una cacerola al fuego y a medida que se calienta, añadir dos cucharadas de la mezcla . Cuando esté cocido, volcarlo para que se cocine por ambos lados. Normalmente, el primer crepe sirve para sazonar la sartén y no se debe comer.
Repita el mismo proceso hasta que no quede nada más de la mezcla. Puede poner las crepas una encima de la otra para que no se peguen.
Llene las crepas con la fruta picada y córtelas por la mitad.
Puede agregar un poco de chocolate, jalea o leche condensada para decorar.
Pudín de yogur con fruta
Nuestra próxima propuesta de postres saludables con fruta es un supuesto pudín que en realidad resulta ser una gelatina de fruta. Escríbelo y aprende a hacer este postre tan original y sencillo. Si eres un principiante en la cocina, te animamos a que lo hagas porque es prácticamente imposible que salga mal.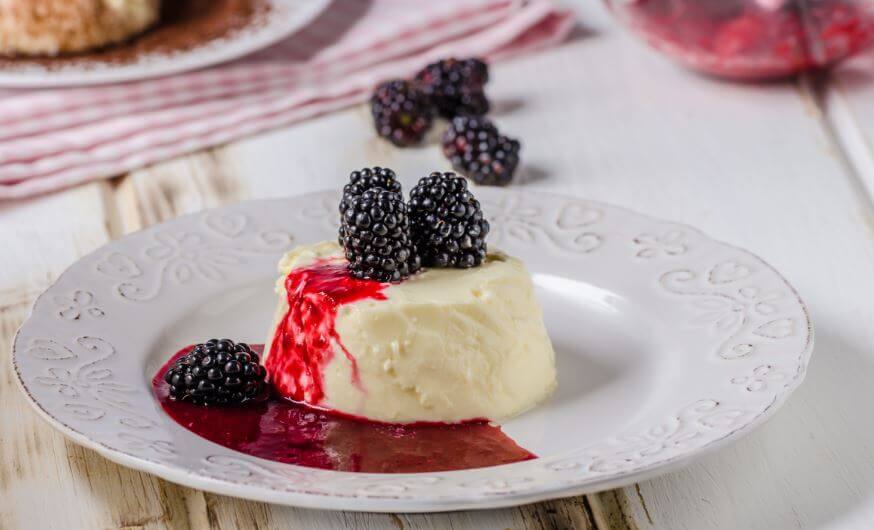 Ingredientes para 6 pudines:
3 yogures naturales
250 ml de crema líquida
6 paquetes de gelatina
Edulcorante
120 gramos de moras
Modo de preparación:
En la licuadora agregue el yogur , la crema y el edulcorante . También puede usar unas cuantas cucharadas de azúcar. Batir todos los ingredientes en potencia media.
H idrate the gelatin for 5 minutes and add to the blender. Mezclar de nuevo los ingredientes.
Picar todas las moras excepto la 6. Añadirlas a la mezcla y remover.
Verter la mezcla en las formas individuales y dejar enfriar en el frigorífico durante 3 horas.
Cuando sirva, retire el budín del molde , coloque una mora encima y decore con gelatina.
Hojaldre de manzana
El hojaldre de manzana es una receta tradicional , ya que es fácil de preparar y la manzana es una de las frutas más económicas. Reviva este postre tradicional y anime a su hija o hijo a ayudar a poner las rebanadas de manzana para compartir esta saludable receta.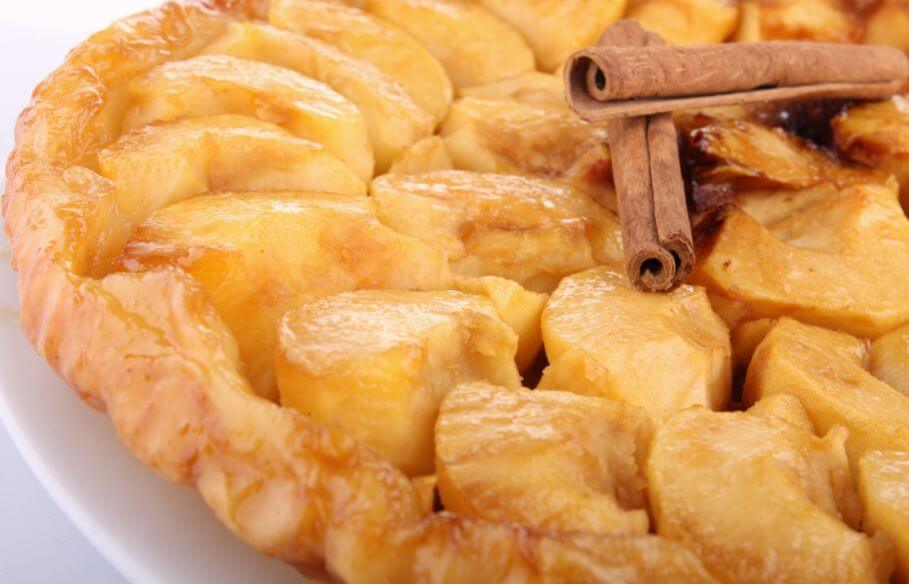 Ingredientes para 6 personas:
1 hoja de hojaldre
3 manzanas
Medio litro de leche
100 gramos de azúcar
3 gemas
50 gramos de maicena
1 huevo
Modo de preparación:
Precalentar el horno a 170 grados.
Extender la hoja de hojaldre con la ayuda de un rodillo y alisarla en la forma deseada. Una vez extendida, introdúzcala en el molde y dé forma a los bordes. Taladre la superficie con un tenedor.
Colocar la masa de hojaldre en el horno durante 5 minutos . No necesita ser horneado completamente, porque entonces lo volveremos a poner en el horno.
Mientras se hornea el hojaldre, preparar la crema. Para ello, hierve la leche con el azúcar .
Revuelva las yemas de huevo con la maicena.
Cuando la leche esté hirviendo, apagar el fuego y dejarla enfriar.
Cuando esté caliente, añadir la mezcla de las yemas con la maicena y remover hasta obtener la textura tan característica de la crema.
Extender la nata sobre el hojaldre . Puede usar una cuchara para que toda la superficie tenga el mismo grosor.
Lavar y pelar las manzanas . A continuación, cortarlas en rodajas finas y colocarlas en la crema. Monte una encima de la otra para que la presentación sea más bella.
Una vez colocadas las manzanas, bata un huevo y, con la ayuda de un pincel, pinte todas las rodajas de fruta . Este acabado es opcional y sólo para hacerlo más brillante.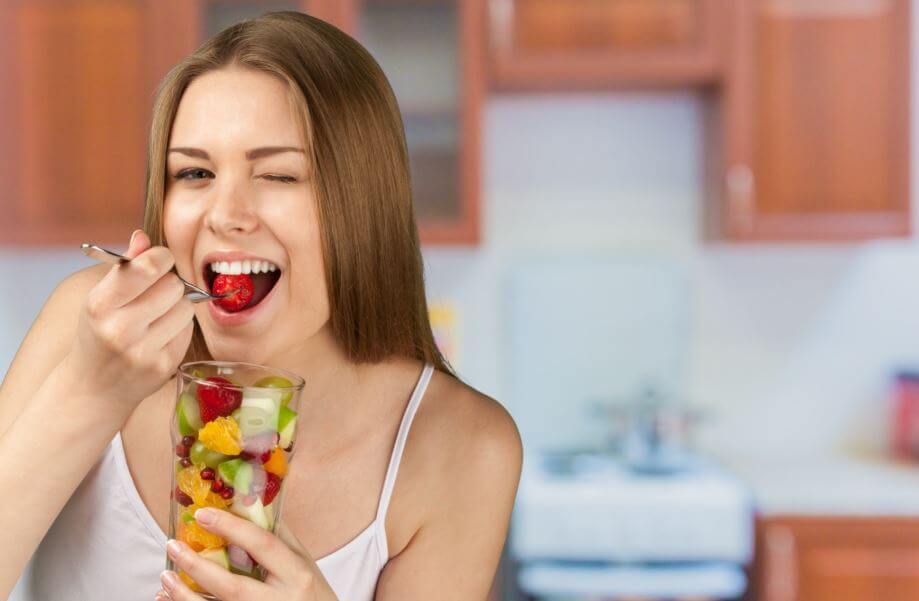 4 deliciosas recetas con diferentes frutas Te enseñaremos a preparar unas recetas con frutas, todas ellas muy sencillas y apetitosas para que las prepares en casa y de forma rápida. Leer más «