Si desea reducir el tamaño de su cintura, debe saber que es posible lograrlo caminando. Pero no puede olvidar que el secreto para perder peso es quemar más calorías de las que consume diariamente . Por lo tanto, además de caminar, será necesario tener una dieta saludable que le permita perder peso en todo el cuerpo.
Los alimentos que usted come reflejan la apariencia de su cuerpo . Alimentar su cuerpo con alimentos saludables le ayuda a obtener la energía que necesita para sus entrenamientos. Por lo tanto, usted debe saber que incluso si usted camina diariamente, no revertirá los efectos de una dieta poco saludable.
Además de la dieta, caminar es uno de los ejercicios más fáciles de hacer y contribuye a un peso saludable. Es una actividad que usted hace todos los días, que no requiere equipo especial y que es apropiada para cualquier nivel de condición física.
Además, caminar trae numerosos beneficios, incluyendo la reducción del tamaño de la cintura. Sin embargo, los factores que interfieren con la quema de calorías son la cantidad de tiempo que pasa caminando y la velocidad a la que camina.
Los estudios han demostrado que caminar es la actividad aeróbica más popular y que tiene una de las tasas más bajas de lesiones entre todas las formas de ejercicio.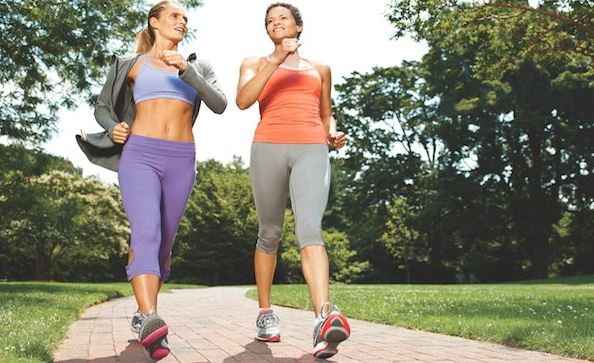 Caminar, un ejercicio de cuerpo entero para reducir el tamaño de la cintura

Caminar es un ejercicio cardiovascular de cuerpo entero que requiere principalmente los músculos de la parte inferior del cuerpo. Aunque no ejercita el vientre directamente, puede tener un efecto sobre el tamaño del abdomen.
La explicación es simple: tus entrenamientos diarios necesitan energía, que se extrae de todo tu cuerpo. Cuanto más largo sea el ejercicio, más energía utilizará. Como resultado, usted perderá más peso, tendrá un cuerpo más delgado y un vientre agrietado.
Sin embargo, para obtener una cirugía estética de abdomen y reducir el tamaño de la cintura, debe estar dispuesto a dedicar una cantidad razonable de tiempo a su programa. Pero incluso si no tiene mucho tiempo, hay algunas maneras de quemar más calorías mientras camina.
Por un lado, si quieres desafiarte a ti mismo, puedes subir o bajar , lo que te permitirá aumentar la intensidad y quemar más calorías , acelerando así los resultados de la pérdida de peso. Por otro lado, también puede probar el entrenamiento a intervalos, que implica alternar entre los ciclos de trabajo y de recuperación.
Además, no debe olvidar que si come alimentos que no son saludables y que contienen un alto contenido calórico, puede obstaculizar su objetivo de lograr una cirugía estética de abdomen y reducir el tamaño de la cintura.
Por lo tanto, le recomendamos que considere comer alimentos frescos e integrales, como verduras, frutas, nueces, productos lácteos bajos en grasa o cereales integrales.
«La motivación es lo que te hace empezar. El hábito es lo que te hace seguir adelante»

-Jin Ryun-
¿Cuáles son los beneficios de caminar?
Además de poder reducir la cintura, caminar tiene varios beneficios. Tome nota, le diremos todo a continuación!
1. disminuye el nivel de azúcar
En primer lugar, debe saber que caminar reduce el nivel de azúcar en la sangre. Tenga en cuenta que los niveles más altos de glucosa en sangre son un factor de riesgo para la diabetes. Los estudios confirman que las personas que caminan tienen un riesgo un 12% menor de diabetes tipo 2.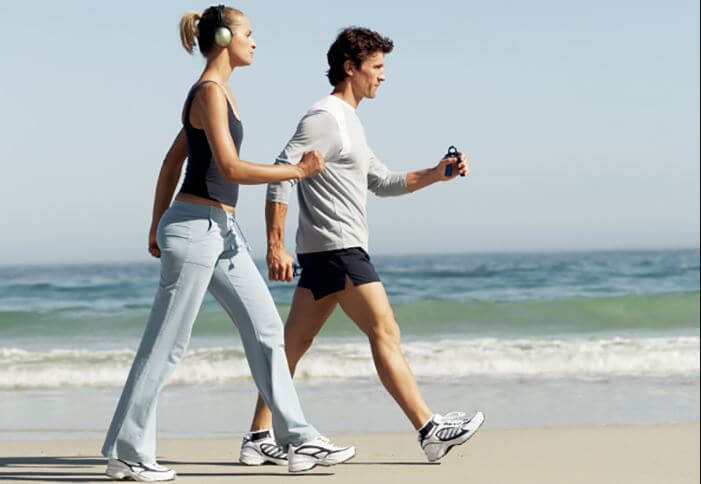 2-Mejora la memoria y la función cognitiva
En varias ocasiones, el Journal of American Geriatrics Society confirmó que los hombres y las mujeres que caminan diariamente tienen un mejor desempeño cognitivo en comparación con aquellos que no practican ningún ejercicio.
3. vida más larga
Una investigación publicada por el International Journal of Behavioral Nutrition and Physical Activity confirma que caminar durante aproximadamente 3 horas a la semana se asocia con un riesgo 11% menor de muerte prematura en comparación con aquellos que no practican ninguna actividad.
4-Reduce la tensión
Finalmente, debe saber que caminar reduce el estrés y mejora el estado de ánimo . Así como otros ejercicios aeróbicos, especialmente cuando se hacen en la naturaleza. Caminar estimula la producción de neurotransmisores en el cerebro, como las endorfinas, que ayudan a mejorar el estado mental.
Por último, no olvide que para conseguir reducir el tamaño de la cintura, debe comprometerse a caminar al menos 5-6 veces a la semana .
No olvide que la velocidad a la que camina es vital para perder peso. Además, la distancia que usted camina es igualmente importante para perder grasa abdominal. Entonces, ¿a qué esperas para caminar y disfrutar de todos estos beneficios?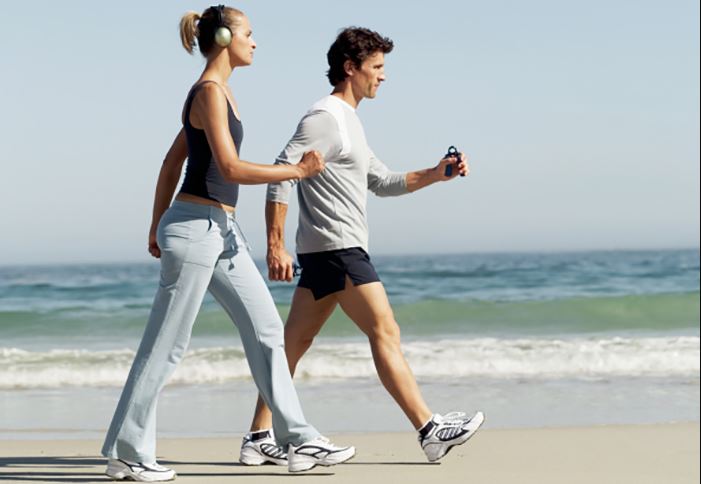 Caminando más delgado? Una guía para adelgazar al caminar Caminar es una de las formas más sencillas de hacer deporte. Cualquier excusa es una buena razón para hacer ejercicio, ¿pero caminar es realmente delgado? Descúbrelo aquí! Leer más «