Aunque ya somos atletas y disfrutamos de esto, o incluso si sólo nos gusta hacer ejercicio, no se puede negar que nosotros también disfrutamos de nuestro tiempo libre y bebemos algo de alcohol con los amigos , especialmente los fines de semana. Pero el alcohol obstaculiza los resultados del entrenamiento. ¿Hasta qué punto ocurre esto? Sigue leyendo y descúbrelo.

¿El alcohol dificulta los resultados del entrenamiento?
Algunos investigadores del New Zealand Institute of Food, Nutrition and Health estaban dispuestos a analizar los efectos del alcohol en la recuperación muscular tras un entrenamiento intensivo. Para conseguirlo, reunieron a un grupo de personas con una edad media de 23 años, que se entrenaban regularmente y se sometían a un ejercicio de contracción excéntrico.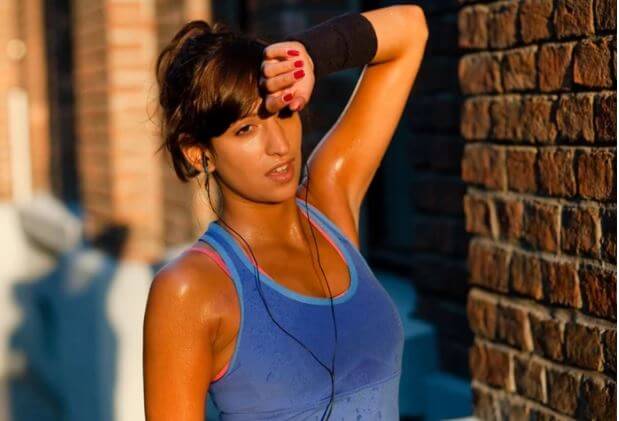 Después de este ejercicio, a cada uno se le dio una bebida alcohólica con soda; cada uno consumió 1 gramo por cada kilogramo de su peso corporal. Mientras tanto, otro grupo se sometió al mismo entrenamiento, y ganó un jugo de naranja para ser comparado con el grupo que consumía alcohol.
¿Cuáles fueron los resultados? ¿El alcohol dificulta los resultados del entrenamiento? Los que sólo tomaron un zumo redujeron su fuerza máxima en un 12,28 al 19%, mientras que los que consumieron alcohol sufrieron una disminución del 34 al 40%. Esto significa que el alcohol puede influir negativamente en los resultados de un entrenamiento duro , además de causar catabolismo muscular.
El alcohol puede retrasar los resultados del ejercicio en la recuperación muscular
Los músculos crecen, en parte, gracias a las hormonas de crecimiento. En consecuencia, si los niveles son demasiado bajos, el crecimiento muscular se verá afectado. Se ha encontrado en otros estudios que el alcohol puede reducir los niveles de esta hormona hasta en un 70%.
Lo mismo sucede con la testosterona, la hormona que también influye en el crecimiento muscular, especialmente en los hombres. Se cree que el alcohol genera una sustancia tóxica en el hígado que inhibe la producción de testosterona y produce un aumento del cortisol, que puede causar catabolismo de los músculos.  Así que sí, el alcohol dificulta los resultados del entrenamiento en este sentido.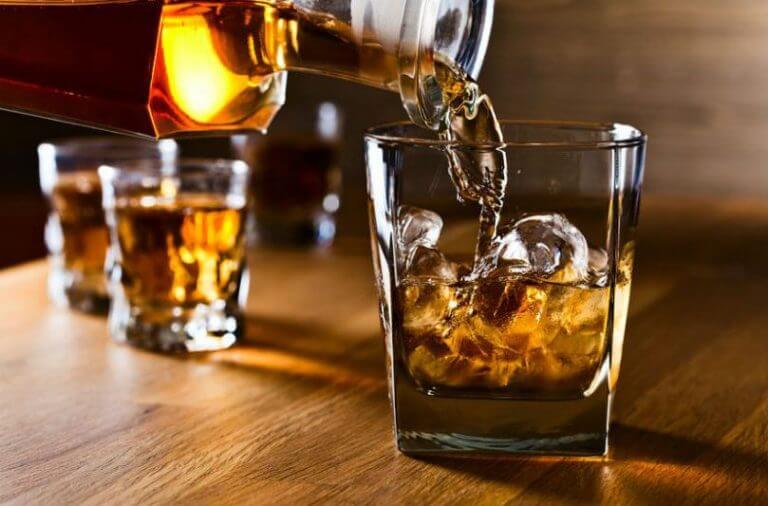 Además, el alcohol reduce en un 73% la velocidad a la que el cuerpo quema grasa, es decir, la oxidación de lípidos. Esto es más grave de lo que parece, ya que nuestro cuerpo necesita nutrientes de alguna parte.
Después del consumo de alcohol, el hígado lo metaboliza, produciendo acetato y llevándolo al torrente sanguíneo para utilizarlo como combustible. Mientras esto sucede en nuestro hígado, nuestro cuerpo absorbe menos nutrientes, ya que está «ocupado» tratando de asimilar todo el alcohol que tomamos.
¿Eso significa que no podemos beber alcohol?
Sabes que tenemos varios lemas. Entre ellos está el lema de que no debemos limitarnos totalmente y hacer nuestra vida aburrida. Este último lema es aplicable al alcohol.
Aunque estos estudios se han llevado a cabo y el resultado muestra que beber alcohol dificulta los resultados de tu entrenamiento, sabes que puedes beber alcohol por diversión y relajación. Pero esto debe hacerse en el momento adecuado y de la manera menos dañina.

Se ha demostrado que estos efectos negativos del alcohol en el cuerpo siempre ocurren cuando excedemos el gramo de alcohol por kilogramo de peso corporal. Para hacerse una idea, una persona que pesa 85 kilos puede beber unas seis latas de cerveza sin problema. Esto es una verdadera exageración!
Obviamente, cuanto menos alcohol consumamos, mejor, pero beber unas cervezas con amigos los fines de semana no significa que estemos tirando todo lo que podemos lograr a través del ejercicio. No importa si sabes cómo definir un lugar para él en tu vida y en tu dieta, y si tienes control sobre él. Disfruta de los deportes y también de la cerveza con los amigos. Sólo mantén el equilibrio.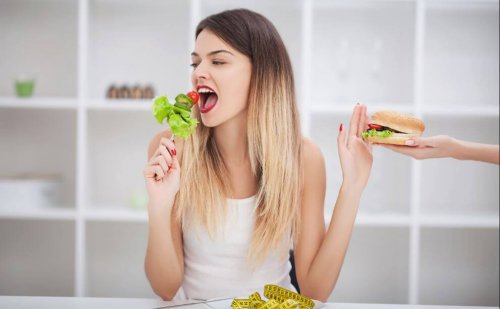 Cómo comer sano: retos y soluciones Planificar para empezar a comer mejor ya es una victoria, pero ¿cómo comer saludablemente? Aprenda acerca de los desafíos para lograr esta meta. Leer más «